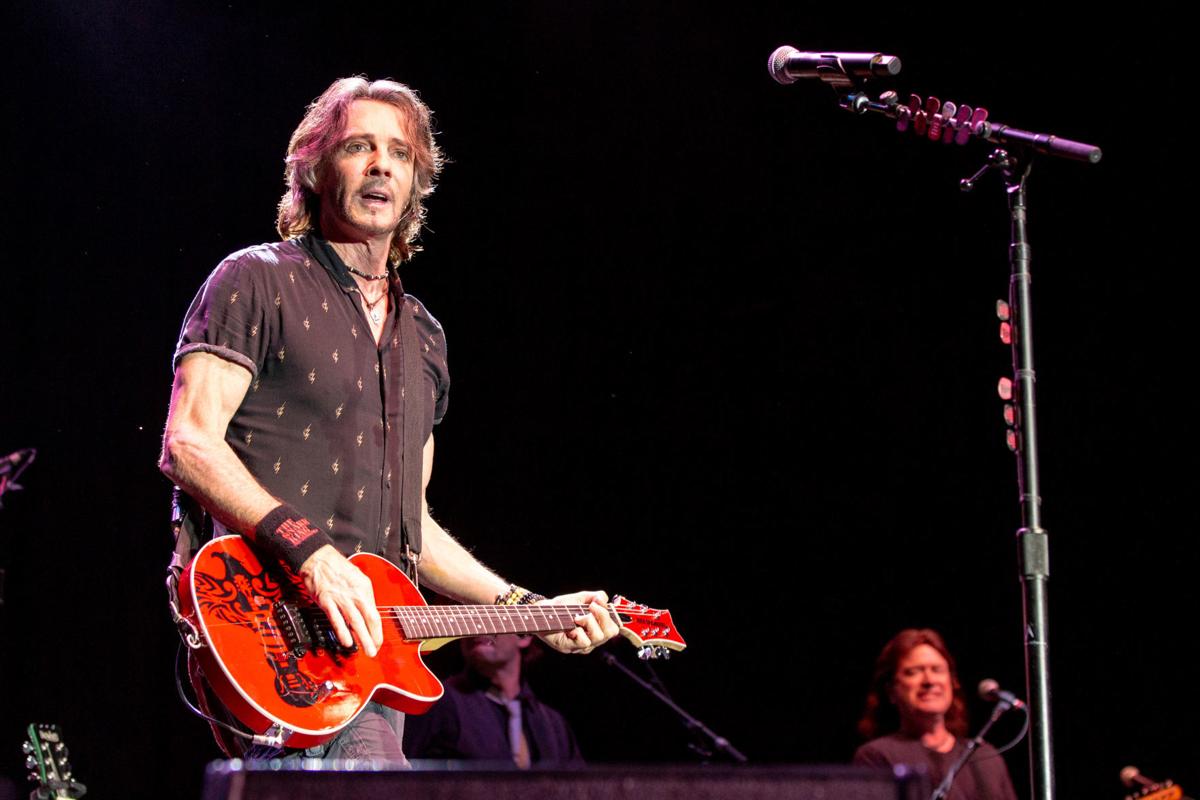 The mid-valley's arts and entertainment scene this week includes rock 'n' roll from a veteran and a sprightly new theatrical adaptation of a Jane Austen classic, with plenty of other options available as well. 
We've got no time to waste, so let's get started.
Rick Springfield has been making music since the 1960s, racking up 17 studio albums and 34 singles, including at least one legitimate all-time classic, "Jessie's Girl." He's the headliner Saturday night at Albany's Northwest Art & Air Festival, and he took the time this week to dash off some answers to my emailed questions. You can read my interview with Springfield, which includes our list of essential tracks, by clicking here.  (For your convenience, we've compiled a Spotify list of those Springfield classics, but don't blame us if you can't get "I've Done Everything for You" out of your head.)
That story also includes a quick listing of the other acts scheduled this weekend at the Art & Air Festival, and it's an eclectic batch, including Eagle Eyes, an Eagles tribute band, which will perform Friday night. The Night Glow, an Art & Air perennial favorite, also is scheduled for Friday night.
If you're looking for something unusual on Saturday afternoon, may we suggest The Arts Center's "Arts Alive!" event, which will be held on the plaza outside the center at 700 SW Madison Ave. in Corvallis?
As Patrick Fancher explains in his preview story, the idea is to encourage participants to explore the arts by watching, making and participating in the creative process with mid-valley artists, poets and musicians. The event includes hands-on activities and demonstrations, poetry reading, and live music, not to mention food and beverage vendors. It's all free. To learn more, check out Patrick's story by clicking here. 
So that pretty much fills up your Friday night and your Saturday. On Sunday, you could attend the Majestic Reader Theater's production of "Sense and Sensibility." This production features the Kate Hamill adaptation of the Jane Austen classic, the same one that was recently staged at Oregon State University.
You have free articles remaining.
Kimberly Gifford, who's directing the Reader's Theatre production, said the Austen work remains relevant today because the author draws on universal themes. And Hamill's adaptation highlights the power of gossip, a theme that is shockingly relevant today.
And, of course, it's fun and witty and romantic to boot — a nice tonic for a summer weekend. The production will be staged Saturday night and twice on Sunday. Click here to read my preview story. 
The Air Force Band of the Golden West, based at Travis Air Force Base in California, is noted for its superb musicianship and also boasts a number of smaller ensembles that tour throughout the West. One of those ensembles, the Travis Brass, swings by the Majestic in Corvallis for a Friday night show. It's free, but you'll need a ticket to get in: Click here for details. 
As summer winds down at your local movie house, all the blockbuster titles have pretty much rolled out, but that doesn't mean you can't find a nice flick among the new releases. Fans of "60 Minutes" might want to check out the critically praised new documentary about newsman Mike Wallace, "Mike Wallace is Here." Read Kenneth Turan's review of the documentary by clicking here.