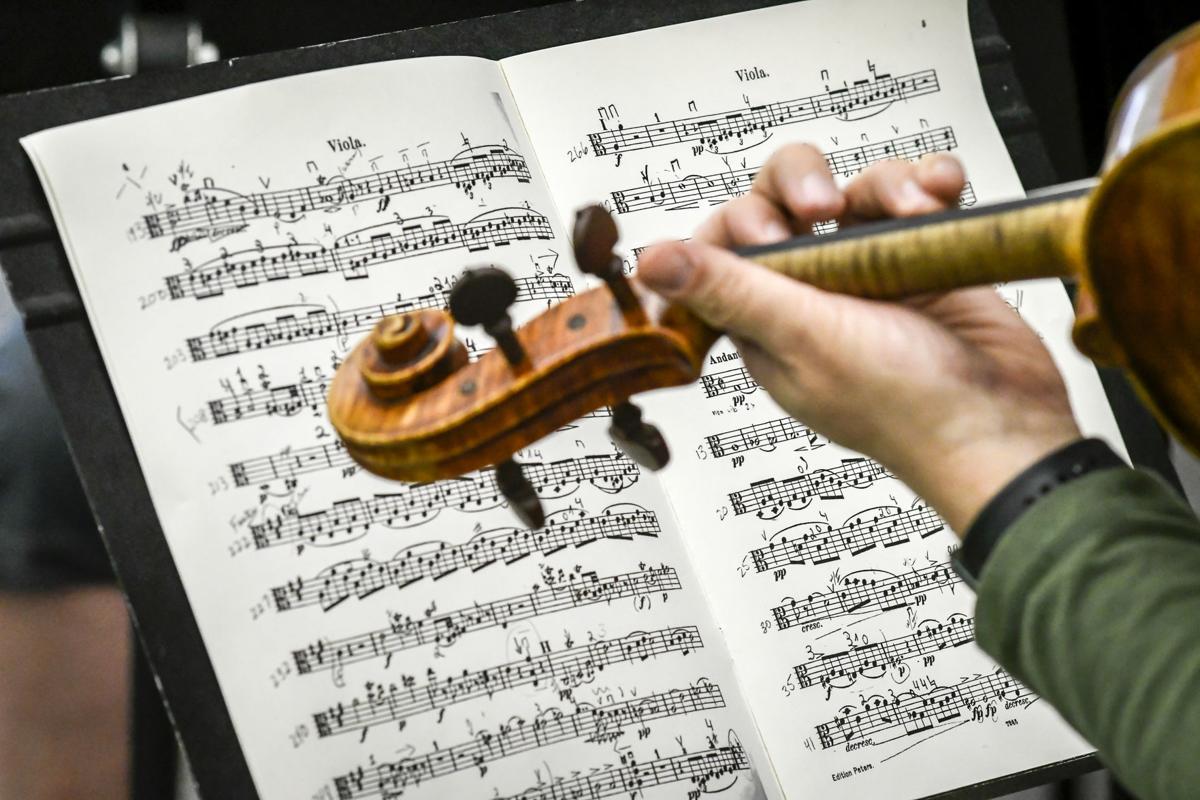 School's out, but that doesn't mean that the mid-valley's arts-and-entertainment scene is cooling off. Your options this week include the latest edition of a long-running chamber music festival, a drag show that promises to be lots of fun, a new movie that was filmed in Oregon and the "Around Oregon Annual" exhibit at The Arts Center in Corvallis.
If you'd rather spend time at the multiplex this weekend, your new choices include "Toy Story 4," a thriller from director Luc Besson and a reboot of the "Child's Play" franchise, featuring Mark Hamill — a long, long way from his "Star Wars" universe — as the voice of the killer doll Chucky.
So grab your appointment book, and let's start:
The 19th annual Chintimini Chamber Music Festival kicks off its two-week run with a Friday night concert at the First Congregational United Church of Christ. Violinist Erik Peterson has been at the helm of the festival since it started, and has been working the last couple of years to program more pieces written by women. The festival started years ago as a way to bring world-class musicians who grew up in the mid-valley back home for a couple of weeks, and that's the case again this year. Peterson and I spent some time talking this week about the festival, and you can read my preview story by clicking here.
Thursday is the opening day for one of the biggest shows on The Arts Center's annual calendar: The "Around Oregon Annual" features 44 works by state artists; it serves as a snapshot of the sort of artistic work (in a variety of media) going on here. I talked to this year's juror, Sandee McGee, the curator of the Umpqua Valley Arts Center in Roseburg, about how she winnowed down the more than 400 submissions for the show. First, she reviewed all the submissions blind — that is, she didn't know who did each piece. But at the end, when it comes time to make the final cut, she said, you have to "kill some darlings." For more about the show, read my preview story by clicking here.  
You have free articles remaining.
Looking for something a little more raucous for your weekend? Allow me to suggest the second annual "Dam Right Drag Night" variety show, playing Friday and Saturday night at the Majestic. It's a chance to check out some of the mid-valley's top drag performers, and a selection of special guests. Last year's show played to a packed house, leading to the decision to put on two shows this year — and the two shows will be substantially different, although some acts will be the same on both nights. Be sure to bring some cash money to tip a favorite performer. Click here to read more about the shows. 
The Darkside in Corvallis is showing a made-in-Oregon flick, "Phoenix, Oregon," a comedy about a pair of friends who cope with a midlife crisis by opening a combination bowling alley and pizzeria. Director Gary Lundgren, who lives in Ashland, shot the movie in Klamath Falls and, well, Phoenix. Lundgren and the other filmmakers are due in Corvallis on Monday night for a screening and a Q-and-A session; I haven't had a chance yet to write up the interview I had this week with Lundgren, but keep an eye out for it — I might use it as my Sunday column, but we'll see.  
And we'll catch you back here next Thursday. Have a great week. Do something fun.