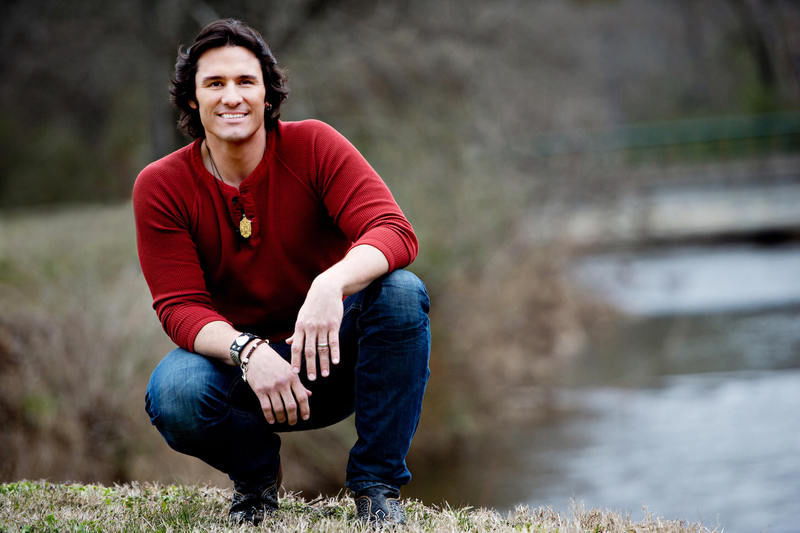 This week's entertainment choices in the mid-valley could take you from the Linn County Fairgrounds to the banks of the Willamette River, with plenty of stops in between. There's a lot to get to this week, so let's get started.
That Linn County Fair is in full swing, with three concerts remaining on the slate. Thursday's 8:30 p.m. show features country traditionalist Joe Nichols, who gave me a call on Wednesday during a day off in Grants Pass. In a fast-paced interview that covered a lot of ground, Nichols talked how fans could expect 90 minutes of pure country music, with a set that includes hits like "Sunny and 75" and "The Impossible," and some new songs. He also talked about his sense that audiences are hungry for the traditional country sound he offers — and named his pick for the greatest country song ever written. You can read my preview story about Nichols by clicking here. (And don't forget Friday's show, with 38 Special, and the Saturday concert with young country duo Maddie & Tae, of "Girl in a Country Song" fame.) All those shows start at 8:30 p.m. General admission seating is free, with fair admission.
The Albany Civic Theater is dusting off an Agatha Christie whodunit starting Friday, when its production of "The Unexpected Guest" hits the boards. It sounds like it's got all the elements Christie fans expect — an isolated setting, plenty of characters with lots of motives and a body to kick the plot into motion. Actually, lots of bodies: In our preview story, director Shauna Kiefiuk explains how she had a number of local stage veterans clamoring to play the dead body in the production. Click here to read Jennifer Moody's fun preview of the show. 
If you're out and about in Corvallis this weekend and see curious human-powered contraptions zooming down the street, relax: It just means that da Vinci Days, the city's signature celebration of art and science, is in full bloom. This year's festival includes a full day of music and activities Saturday at the Benton County Fairgrounds, and the return of the Graand Kinetic Challenge, which puts those ingenious human-powered sculptures through their paces. Read our preview story by clicking here. 
You have free articles remaining.
Speaking of art, the annual Community Art Exhibition is up and running at the LaSells Stewart Center's Giustina Gallery on the Oregon State University campus. This is the show when the gallery opens its doors to anybody who wants to submit one piece and so the unjuried show typically includes more than 100 submissions. This year's show is no different. Click here to read our preview story. 
The Lebanon Association for Theatre Arts is launching its summer musical, Disney's "The Little Mermaid," next Tuesday, and you can preview the performance by clicking here.  Les Gehrett's story about the show includes comments from community theater veteran Mercedes Mendez, who's playing the role of villainous Ursula, and says it's a dream come true: "I really wanted to be Ursula because who doesn't want to be Ursula, it's a big, evil, fun character you get to play." Sounds like those "Poor Unfortunate Souls" better watch out.
I'm always suggesting that you keep an eye on The E's calendar, which gives you a full accounting of all the week's events, and it's particularly important this week, because you'll find some gems there. That Flotsam river circus is due in the mid-valley this weekend: The troupe of musicians, puppeteers and circus artists, fresh off performing at the Oregon Country Fair, has been floating up the Willamette and will dock in Corvallis on Friday and Saturday at 7 p.m. for performances at Michael's Landing and is due at Albany's Bryant Park for a show at 7 p.m. Sunday. The family-friendly shows are free, but bring something to sit on.
The Tart of the Valley Burlesque troupe is performing at 9 p.m. Saturday at DeMaggio's Pizza in downtown Corvallis. Here's the twist: The show features songs by the rock band Panic! at the Disco, which seems like it should be a great fit. $8 gets you in, but bring extra cash to tip the performers.
And don't forget Brownsville's Stand By Me Day, the yearly celebration of the Rob Reiner film that was partially shot in the area. Activities get underway at noon Tuesday in downtown Brownsville. 
And we haven't even gotten to the week's new movies. Your big new release this weekend is "The Lion King," director Jon Favreau's photo-realistic retelling of the 1994 Disney animated classic. It's not stretching the point too much to say that critic Katie Walsh didn't care for the remake: It is, she wrote, a "bizarre Frankenstein's monster of a film that is so distressingly unpleasant it somehow manages to even ruin the original, much beloved 1994 hand-drawn cartoon version." Read her full review by clicking here. 
Critics have been kinder to the week's other new arrival in the mid-valley, the Jesse Eisenberg black comedy "The Art of Self-Defense," which is opening at the Darkside on Friday. Critic Justin Chang called it "an unnerving, exacting dark comedy set at the crowded juncture of masculinity and violence." Click here to read his review.