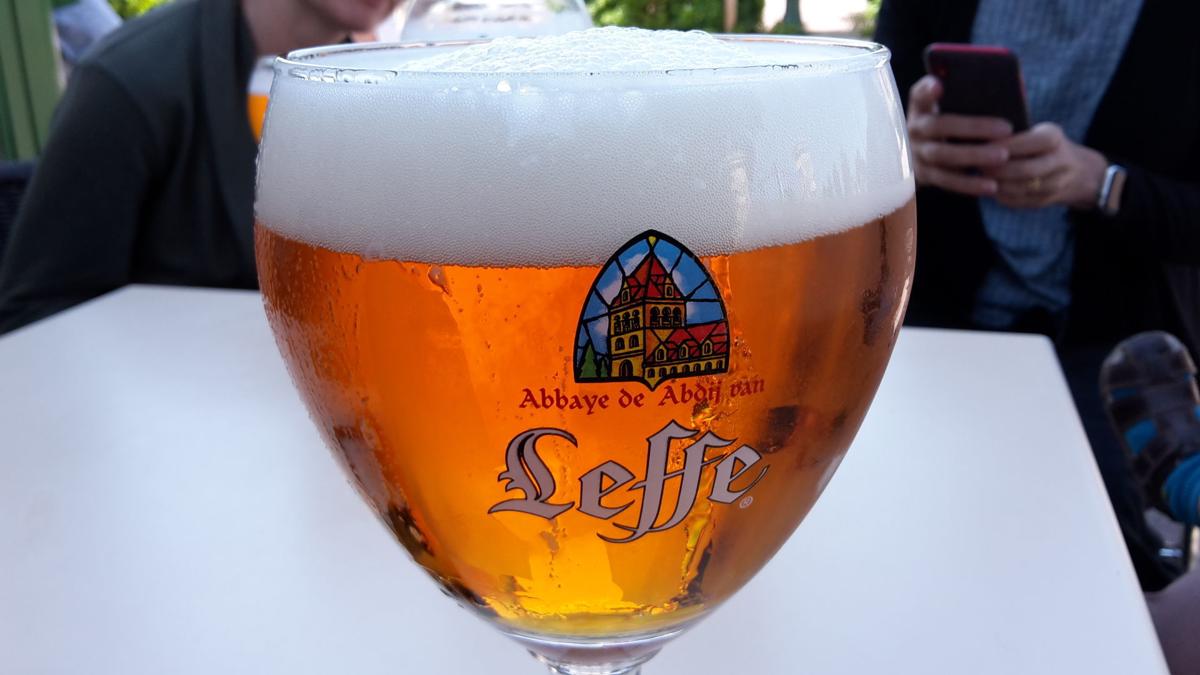 I heard somewhere that 20% of the beer consumed in the U.S. is quaffed on the three weekends that surround Memorial Day, July 4th and Labor Day.
It sounded plausible. So I looked it up again to be sure. I found a 2011 Huffington Post article based on Nielsen data (do they ask you how much beer you are drinking when you are watching a TV show?) that noted Labor Day is No. 1, Memorial Day No. 2, Christmas No. 3 and 4th of July is No. 4. Thanksgiving, Halloween and the Super Bowl occupy the next three slots. The rankings were based on the sale of beer two weeks before the day in question.
Anyway, I had a few beers during the 4th of July weekend — all with the proper social distancing, of course – and the subject of beer firms came up. Mainly we talked about which mega-firms controlled which brands and which "craft" breweries were so big that they really weren't craft anymore. Much less micros. So we have two lists for you. The first shows the top 10 worldwide brands. The second, which I find more interesting, shows the top domestic brands – and there are craft firms in the top 10.
World list
1. Anheuser-Busch/InBev, which includes Budweiser, Bud Light, with Corona and Stella Artois part of its massive portfolio of 500 brands. And Leffe of Belgium (see photo)
2. Heineken, a Dutch firm which sells gobs of its namesake brew and is No. 1 in Europe. It owns more than 160 breweries and its brands include Amstel, Sol and Tecate.
3. China Resources Snow Breweries, the first of three Chinese firms on the list. Makes sense. With 1.44 billion people at least SOME of them have to drink beer, right? Though it largely sells beer in China, its Snow brand is one of the top-selling individual brands worldwide.
4. Carlsberg, the namesake of a well-known Danish brew, owns 140 brands, including Kronenbourg, which I saw a lot on a trip to France.
5. Molson Coors, obvious brands there, also includes Miller and sells in 90 countries.
6. Tsingtao, the second Chinese company on the list. It is sold in 100 countries and is doing well, with Euro sales up 8% last year, and overall international sales up 12%.
7. Asahi is one of two venerable Japanese brands on the list. It has been No. 1 in Japan for 12 years, also markets other types of alcohol and is moving into food and pharmaceuticals.
8. Yanjing, the third Chinese firm on the list. It mainly targets the northern and southern pieces of the domestic market.
9. Kirin, No. 2 in Japan, also has holdings in Myanmar and the Philippines.
10. Groupe Castel, which largely markets in Africa.
The US list
3. Constellation (Modelo, Pacifico, etc.)
7. Diageo (Guinness, Harp)
8. FIFCO (Labatt, Portland Brewing, Pyramid)
9. Boston Beer (Sam Adams)*
11. New Belgium (Fat Tire)*
12. Craft Brew Alliance (Redhook, Widmer, Kona)
Other Oregon craft firms: Deschutes (19)*, Ninkasi (45)*, Rogue (46)*.
*=craft brewer (it's interesting that Craft Brew Alliance is too big to be viewed as craft anymore.
For the record my weekend consumption consisted of a Widmer hefeweizen, a Rainier, a Ninkasi pilsner and a Sierra Nevada Summerfest. I tend to occupy the crisp and refreshing area of the pond, although I also like the marzen/OFest/Dunkel style as well as occasional bocks, reds and IPAs. 
Be the first to know
Get local news delivered to your inbox!