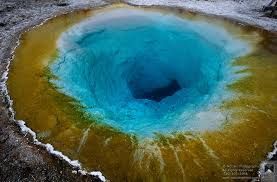 Lent is officially over! Let the hallelujahs loose!
Little Princess is hallelujah-ing especially heartily because the end of Lent means she can go back to Instagram. I'm not quite so lucky, however. I promised a 40-day run of continuous blogging, and given that I was nowhere near a computer for most of spring break, I still have a week to go.
Casting around for some ideas, I came across a post from a Facebook friend: "30-day Writing Challenge." It gives 30 prompts, including, "Five fears that you have," "Your morning routine," and, "A fruit you dislike and why."
The one that caught my attention first, however, was, "Your favorite color and why." So that's my choice today.
You have free articles remaining.
I'm not sure why that particular prompt struck me. Maybe it's because it's so universal. We have favorite colors pretty much as soon as we can name them. Husband is color blind and even he has a favorite (red, although it has to be really, really bright before he can distinguish it).
For many years, my favorite color has been blue. Not just any blue, mind you, although I tend to like most shades of it. I guess maybe I shouldn't even say "blue," it's more of a turquoise blue-green. It's the color the sky turns above the sunset on a warm July twilight; the color of the clear-but-scorching pools at Yellowstone.
Why that blue? No idea. My mother is partial to green because she finds it calm and soothing. I can see and appreciate that.
Blue can be calm and soothing too, but this particular blue, to me, carries a deep thrill of joy. It's last-bell-of-the-school-year joy, maybe because it looks like an outdoor swimming pool on a hot day.
Maybe I like blue so much because as a native of the Pacific Northwest I see so little of it in the sky, relatively speaking. Or because I grew up on the coast and therefore had the chance to see it anytime I looked toward the ocean. Maybe it's because my first bike was blue, or because I'd live in jeans if I could.
Color preferences. They're a funny thing. What are yours and how do you explain them?
— Jennifer Moody may have color preferences, but you hire her to decorate your house at your peril.