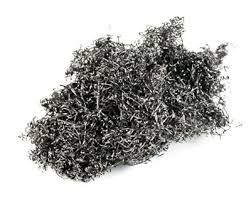 I've decided to grow old disgracefully.
It shouldn't be too hard. I already suck at this whole adulthood gig. I can't seem to eat enough vegetables, drink enough water, exercise on a regular basis or get to bed at a reasonable hour. My home-decorating theme could best be described as Early American Garage Sale, and I've never forgiven the clothing manufacturers for not making Garanimals in grownup sizes so I have some clue as to what looks good together.
My hairdresser clucks each time she sees me and tells me how much more gray I have on my head since the last time she saw me. But I plan to leave my hair just the way it is, in the Kristy McNichol style that probably should have been left in 1983, just like myself. Aging disgracefully means skipping straight over denial, anger and bargaining and going straight into depression. So OK, I'll look like Kristy McNichol with an overused Brillo pad for a head. At least I don't have to worry if my roots are showing.
I took a group of teenagers out to Dairy Queen the other day to celebrate a good showing in the regional Battle of the Books competition. The girl behind the counter gave me the senior discount, which I didn't realize until I happened to glance at my receipt when I was halfway through my fries. I don't blame her; she couldn't have been much past 12, so of course I look like Methuselah's mother to her. And I didn't bother mentioning it. I was just pleased about the two bucks I saved. Aging disgracefully means I take my benefits where I find 'em.
You have free articles remaining.
Aging disgracefully means I care a whole lot less about other people's opinions. I might act like I'm grateful for that piece of advice you just gave me about how I could improve my job/driving/parenting/cribbage-playing skills. I might look concerned and make all the appropriate noises when I hear about the woes of your favorite political candidate. But inside I am far, far away, probably mapping out my next grocery shopping trip. I swear, do all families go through yogurt and bananas this quickly? Safeway should give me my own parking spot. Or maybe start charging me for a timeshare.
I don't mind the thought of aging disgracefully. I'll tell anyone how old I am (48 in December); after 20-plus years of having to ask strangers for stories I'm writing, I see no point in being demure. You want to talk aches, pains, bowel habits, weird skin tags? Bring it on; couldn't be worse than the rest of my family's conversations.
I am fine with saying things were better in my day: Back then, we knew how to use a phone book and read a mercury thermometer and drive a stick shift and get up to change the channel ourselves, you poor, abused kids who can't find the remote. And turn that noise down! You can't call that music. The Police and Def Leppard and ZZ Top; now, that was music. You go ahead and put some of that on and then turn it right on up. I am aging disgracefully and I don't care what the Ariana Grande fans across the street think.
Aging disgracefully means I will never text with more than one index finger at a time, won't use my phone for much more than a communications device (which weirds out my kids, let me tell you) and will never, unless it is ironic, use the term "LOL." It means I'll have the hot fudge sundae if I feel like it and binge on "Supernatural" instead of cleaning the bathroom. It means I'll carve pumpkins at Halloween and dye eggs at Easter and I'll keep wearing T-shirts and jeans as often as I can possibly get away with it.
Aging disgracefully means I plan to stay me. That oughta scare all those young'uns.
— Jennifer Moody is going to be one scary grandmother.