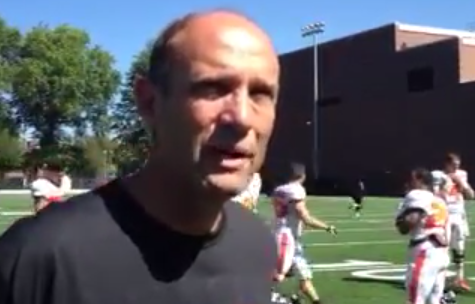 The bye week. A chance to rest a little and heal nagging injuries. A chance to spend some time looking at areas of needed improvement.
You have free articles remaining.
In the case of Oregon State, the Beavers have offered a hint of what the offense can do on the field — specifically over the first 2-1/2 quarters of the Hawaii game. By this time, players know what they need to do to improve.
"Every player after a couple weeks should have a very thoughtful idea of how he's doing and what he needs to do better and then every coach can help him with that," OSU coach Mike Riley said Wednesday after practice. "When those two things work together, when the player knows what he needs to do better and the coach knows and they can work together on it, that's usually a good thing."
Naturally, the team is also spending time getting ready for its third game, scheduled for 7:30 p.m. on Sept. 20 against San Diego State.
Brad Fuqua is a sports copy editor and sports writer at the Corvallis Gazette-Times. He can be reached via email at brad.fuqua@lee.net.