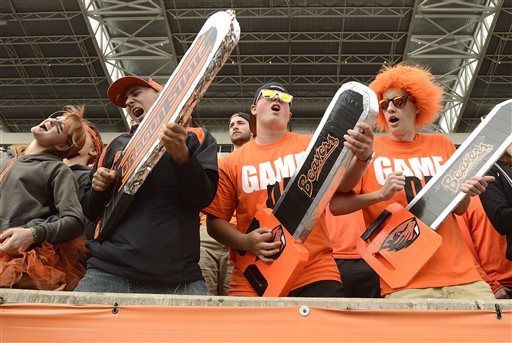 The Thursday night college football games ... just what do they do to the teams involved?
These games make one wonder if it's a major distraction that messes with the flow of the regular season. It's a given that it disrupts the routine. Heck, Oregon State held practice under the lights on Saturday night in what coach Mike Riley admitted was a little strange.
You have free articles remaining.
In reality, no one team probably has any advantage over the other. Both OSU and Utah had this past weekend off and the same number of days to prepare.
"I think this is a pretty good deal, this Thursday deal," Riley said Monday after practice. "It gives us a chance to recruit two weekends and that's the bonus part of it. After that, you're just really into the push of the last half of the season."
Defeating Utah would be a great push for the Beavers. They will need confidence to face the likes of Stanford, Arizona State, Washington and Oregon.
Brad Fuqua is a sports copy editor and sports writer at the Corvallis Gazette-Times. He can be reached via email at brad.fuqua@lee.net.