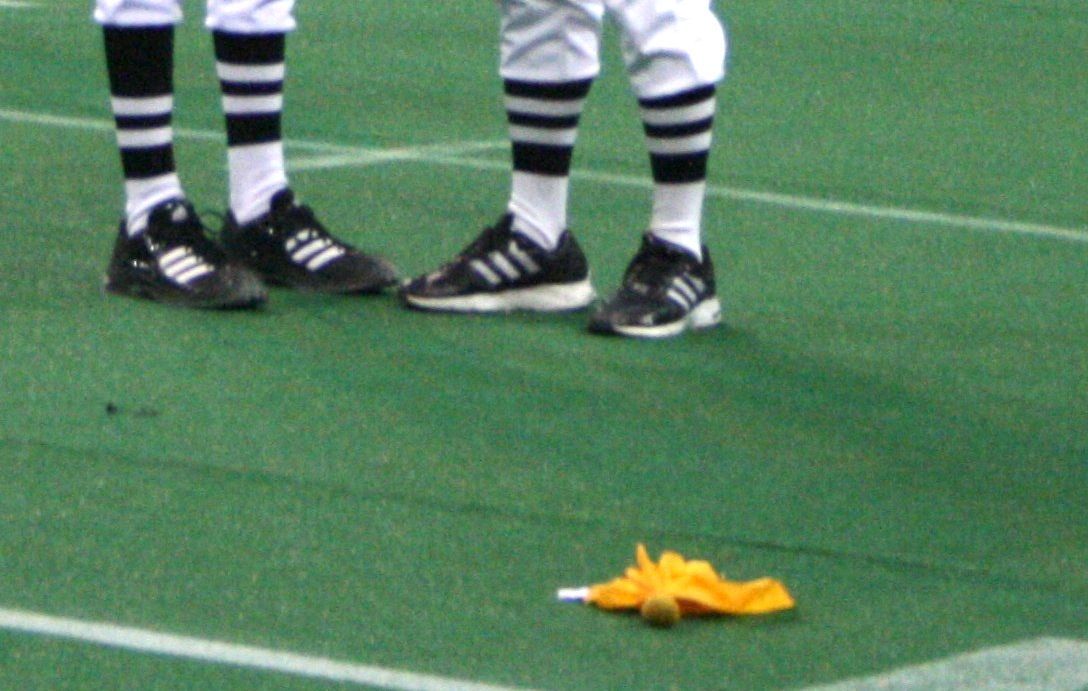 Through two weeks this season, Oregon State is better than any other team in one statistical category — drawing the most flags.
The Beavers have had 26 penalties so far this season, which leads FBS schools.
"The first game, pretty easy to see what we had to do to get better, lots of procedural-type stuff," OSU coach Mike Riley said. "This last game, we cut that down but we kind of majored in pass interference and holding, stuff like that, so it's more technical stuff that we've got to clean up. And it seems like for us right now, it's always something. So we've got plenty to work on in this bye week."
The Beavers have 218 penalty yards, which ranks third-to-last on a game-average basis. Idaho ranks last with one game played at 119 yards. North Texas has 222 yards in penalties for a 111.0 per-game average and then there's OSU at 109.0.
Brad Fuqua is a sports copy editor and sports writer at the Corvallis Gazette-Times. He can be reached via email at brad.fuqua@lee.net.