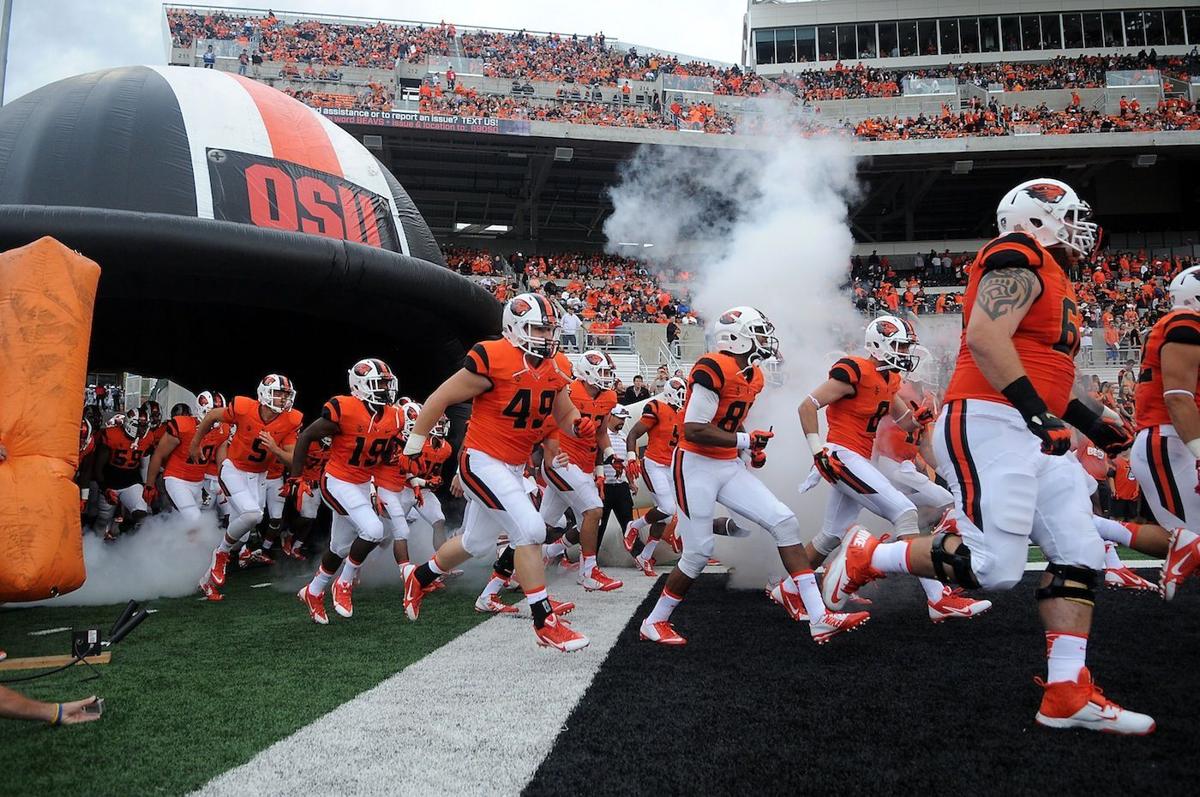 It's time for Oregon State to turn its attention to Hawaii.
The Beavers certainly didn't fire on all cylinders in Saturday's 29-14 win over Portland State while Hawaii nearly upset No. 25 Washington, losing 17-16.
The Rainbow Warriors' offense had a pretty good game against the Huskies with 230 yards rushing and 424 total yards. Joey Iosefa, senior running back, had 30 carries for 143 yards and one TD.
On paper heading into the season, Hawaii didn't seem like much of a threat against the likes of Washington and Oregon State. But after last weekend's result, the Rainbow Warriors do possess upset potential. The Beavers will need to clean up their game or the trip to Hawaii will be no vacation. Eliminating mistakes, such as all those penalties (13 for 119), and converting in the red zone (seven field-goal attempts) come to mind.
"The big problem was their average rush was over five yards a carry and that is absolutely unacceptable and can't happen," OSU defensive end Dylan Wynn said. "We have a bunch of stuff we need to work on and fix before Hawaii."
You have free articles remaining.
The Beavers leave for Hawaii on Wednesday.
MANNION NOW 7TH: Quarterback Sean Mannion moved past Matt Leinart and up to seventh all-time on the Pac-12 passing list.
"I'm just happy that we won here today, it was a great team win," Mannion said Saturday. "Certainly not perfect, a lot of stuff we can improve but in terms of records, it's all icing on the cake, the win is what matters."
Z-MAN'S HANDS: Oregon State senior Tyrequek Zimmerman had two interceptions in the season opener.
"I felt like the film study and scout team prep helped along with the defensive line getting a good push on those plays," Zimmerman said.
They were the first two interceptions of Zimmerman's OSU career.
Brad Fuqua is a sports copy editor and sports writer at the Corvallis Gazette-Times. He can be reached via email at brad.fuqua@lee.net.