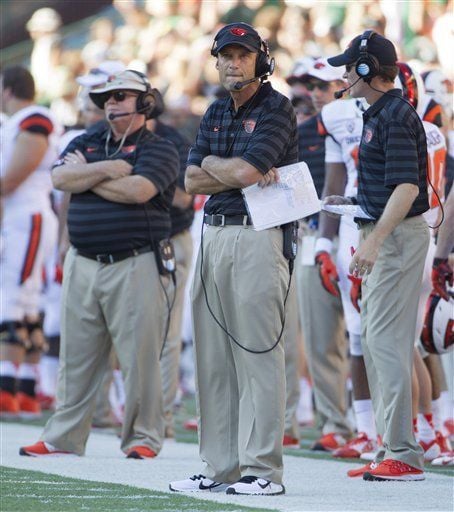 The trip back to Corvallis from Honolulu is not an easy day of travel. Ground transportation, airline schedules and a flight that takes more than five hours.
Oregon State coach Mike Riley isn't too upset that the Beavers have a bye week before facing San Diego State on Sept. 20.
You have free articles remaining.
"I'm going to take advantage of it," Riley said Tuesday. "One thing about going to Hawaii in the middle of the year ... that was an 11-hour trip for us. When we came back Sunday morning — we didn't come back right after the game — we left the hotel right there at 8 and got into Corvallis at about 11 o'clock. So, it's an all-day deal."
OSU got back on the field today.
"I gave players yesterday off and we started practicing today," Riley said. "We're going to get three good days in. I think because of that game and it's location, I'm kind of glad we had a bye."
Brad Fuqua is a sports copy editor and sports writer at the Corvallis Gazette-Times. He can be reached via email at brad.fuqua@lee.net.