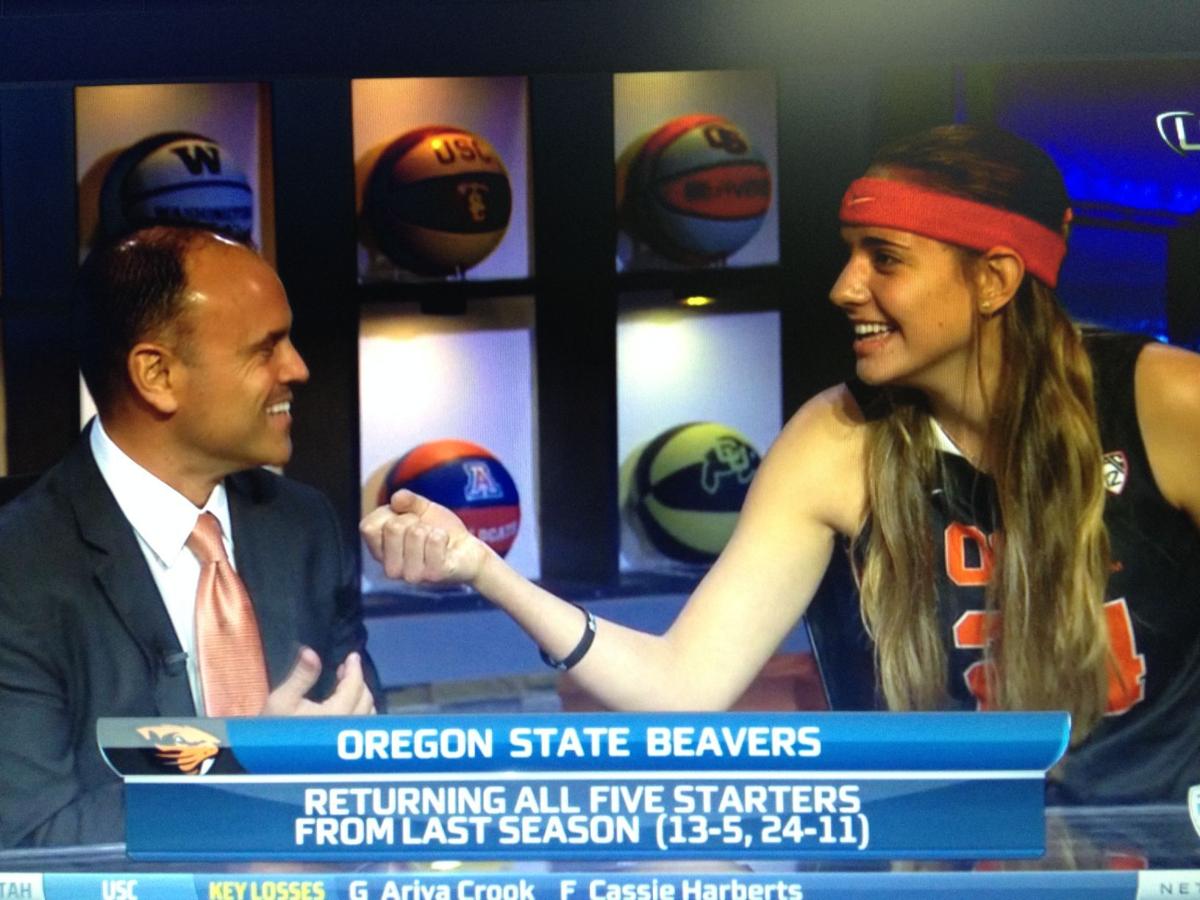 Sydney Wiese likes to have fun, on and off the basketball court.
Oregon State's standout sophomore point guard showed that trait on the set of the Pac-12 Networks during Wednesday's media day.
First, Wiese donned her trademark headband at the start of the interview session.
Wiese, who wants to be a broadcaster when her playing days are over, was asked to give the scouting report on coach Scott Rueck.
She accepted the challenge.
"We have coach Rueck here, how are you doing?" she asked.
But instead of providing the scouting report, she went right to the source.
You have free articles remaining.
"Coach Rueck, what is your coaching style?" she asked.
Rueck laughed and responded: "To get great people, like you, Syd, and win lots of game."
"There you have it folks, back to you in the studio," Wiese signed off.
While she likes to have fun, she is also a standout player — and a humble one at that.
Wiese was asked about her phenomenal freshman campaign that saw her set the OSU single-season record of 112 3-pointers and lead the Beavers with 14.3 points per game.
In typical fashion, Wiese deflected the praise to others.
"Overall I was just happy about the year that we had as a team," she said. "I had the easy job, I just had to make the shot. Ruth Hamblin did an awesome job setting picks. ...
"We have so many weapons on offense, it makes it fun to play every single day. I just try and do what I need to do in order for us to be successful. The records are awesome but I'm just happy that we won games and had a fun time doing it."
Steve Gress is the sports editor of the Corvallis Gazette-Times. He can be reached at steve.gress@lee.net.