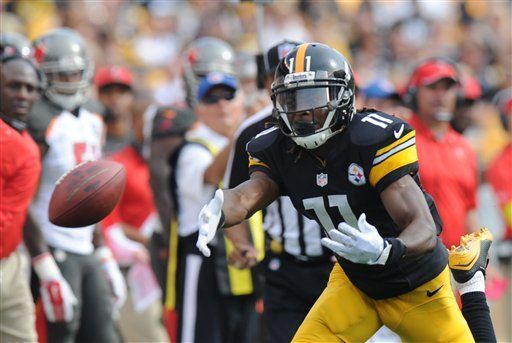 A light week for former Beavers in the NFL. Here's a look at how those who played this week performed:
Pittsburgh receiver Markus Wheaton had four catches for 57 yards with a long of 31 in the Steelers' heart-breaking 27-24 loss at home to Tampa Bay.
Carolina quarterback Derek Anderson had to come on for Cam Newton and went 6 for 9 for 71 yards for in the Panthers' 38-10 thumping at Baltimore.
Dwan Edwards had three tackles, including one for a loss for the Panthers.
You have free articles remaining.
New Orleans receiver Brandin Cooks had five catches for 31 yards in the Saints' 38-17 loss to the Cowboys in the Sunday night game.
Keenan Lewis had one tackle and one pass defended for the Saints.
Atlanta running back Steven Jackson rushed for 49 yards on 13 carries and two catches for 13 yards in the Falcons' 41-28 loss to The Minnesota Vikings.
Jacquizz Rodgers had four catches for 35 and one carry for two yards for the Falcons.
Washington's Gabe Miller had one tackle against the New York Giants in the Redskins' 45-14 on Thursday night.
Steve Gress is the sports editor of the Corvallis Gazette-Times. He can be reached at steve.gress@lee.net.