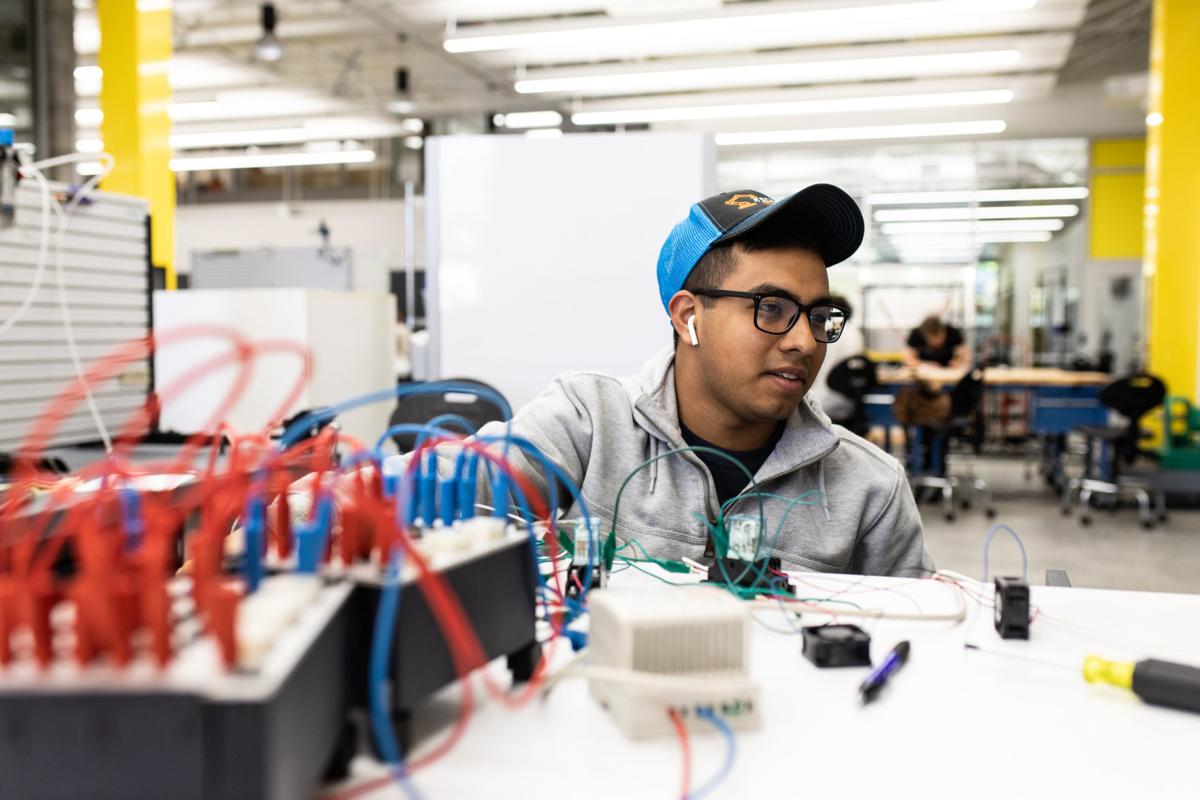 Oregon Freeze Dry LLC announced a commitment of $50,000 on Wednesday toward the purchase of equipment to support Linn-Benton Community College's mechatronics program. 
"LBCC is an outstanding partner in our community, providing general and specialized education for our workforce," said Jim Merryman, CEO and president of the firm. "We are proud to be a partner in the mechatronics program. More than 100 of our current employees have earned degrees and certifications from LBCC, and the work the college is doing to keep current and ahead of our educational needs serves as an example of leadership in our area."
In a news release detailing the commitment, LBCC said the school's partnership with Oregon Freeze Dry and other industry leaders ensures that the college continues to provide data-driven, hands-on curriculum and labs for students to learn and train for today's real-world economy. 
"OFD is a strong business leader in our area and a long-standing supporter of LBCC and our students," said Greg Hamann, LBCC President. "This most recent contribution is just the latest in a series of investments that reflect OFD and CEO Jim Merryman's strong commitment to business and education partnerships that make for a better future for all of us."
Be the first to know
Get local news delivered to your inbox!