Featured

Where am I in Linn County? Test your knowledge of Linn County. Follow the picture clues and guess the location. The answer will be revealed on…
Headlines
Prior to the regular meeting of the Linn-Benton Community College Board of Education on Wedn…

JEFFERSON — Jefferson High School will say goodbye to 65 seniors at a graduation ceremony at…
Obituaries
Business
People
Public Safety
Prior to the regular meeting of the Linn-Benton Community College Board of Education on Wednesday, the 18-member budget committee recommended a 2015-16 budget for the board to consider at its June meeting of $126,686,555.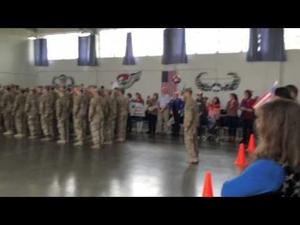 Some 400 members of the Oregon Army National Guard's 2nd Battalion, 162nd Infantry, including Bravo Company…
Kathryn Schilz, 17, of Albany has been arrested in connection with a fatal April 9 crash that killed Tonya Thompson, 40, of Lebanon, at Airport Road near Denny School Road west of Lebanon, according to Linn County Undersheriff Jim Yon.

Daily Primer
1 hr ago
Poll
Loading…
Schools usually require parental consent before showing R-rated movies. Should the same consent be required for comparable literature?
Featured Extras
Search real estate listings and properties of the Mi…

A guide to planning your wedding for 2015. Great tip…

Search real estate listings and properties of the Mi…

Search real estate listings and properties of the Mi…

MITCHELL — A flurry of hail-slamming thunderstorms c…

Get ready for holiday entertaining!

A useful guide for buying that perfect holiday gift …

Lee Eckroth and Brian Hartman ride the historic 102-…

Search real estate listings and properties of the Mi…
Latest Associated Press Videos